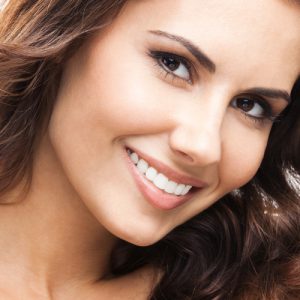 Cosmetic injectables and dermal fillers, including BOTOX® Cosmetic, JUVÉDERM®, and JUVÉDERM VOLUMA™ XC, are some of the most commonly utilized non-surgical aesthetic enhancements available. Part of the appeal is the typically rapid results and natural-looking outcome. These effects, however, are temporary. If you're considering cosmetic injectables for facial rejuvenation, Dr. Thomas Lintner, our skilled plastic surgeon, wants you to be well-informed about how long each treatment may last.
In most cases, you will need to refresh the results of BOTOX® Cosmetic approximately every three to four months. Still, individual experience varies, and your effects may last a little longer or shorter than that period. The reason BOTOX® injections may require "touch-ups" sooner than some other injectables is due to the formula, which is comprised of a neurotoxin that affects muscle activity. Once your body begins regenerating "signals" to the targeted muscles, the results of BOTOX® Cosmetic will diminish.
On the other hand, hyaluronic acid-based dermal fillers, such as JUVÉDERM®, often produce effects lasting between six and ninemonths. The relatively thin solution is developed from a naturally-occurring substance in the body and is designed to combat common signs of aging, including fine lines and mild volume loss, to provide a smoother, more youthful appearance. The body slowly reabsorbs this nontoxic substance over time.
One outlier in the hyaluronic acid-based dermal filler category is JUVÉDERM VOLUMA™ XC. This product is the only HA dermal filler on the market FDA-approved to enhance volume in the cheeks and midfacial region. Thicker than traditional JUVÉDERM®, JUVÉDERM VOLUMA™ XC typically lasts as long as two years before further treatment may be necessary.
With any temporary treatment, the length of the results will depend upon a variety of factors, most importantly your unique anatomy. Furthermore, routine "touch-ups" can often extend the lasting power of the benefits over time.
For more information about cosmetic injectables and dermal fillers, or to schedule a consultation with Dr. Lintner, please contact our office today.