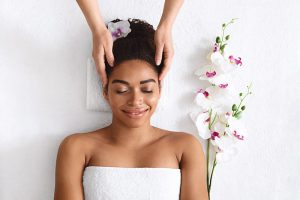 Many times BOTOX® Cosmetic and injectable fillers are considered to be interchangeable. This is not true. Facial rejuvenation patients may not fully understand the difference between these products, but our board-certified plastic surgeon, Thomas Lintner, MD, FACS, is more than happy to discuss the products and to help determine which treatment would be most beneficial for a patient.
In general terms, injectable fillers are used to fill in fine lines and wrinkles and to augment facial features like lips. BOTOX injections, however, are used to prevent the contraction of muscles that cause wrinkles. Both BOTOX Cosmetic and injectable fillers are used as minimally invasive facial rejuvenation procedures.
For more information about cosmetic injectables and dermal fillers, or if you wish to schedule a consultation with Dr. Lintner, please contact our office today.
Juvéderm Voluma™ XC

Both JUVÉDERM and JUVÉDERM VOLUMA™ XC are designed to provide natural-looking facial rejuvenation; however, these two formulas are typically used for different areas of the face. JUVÉDERM VOLUMA XC is currently the only HA-based dermal filler FDA-approved to add volume to the midfacial area and cheeks. The thicker consistency of the solution augments the skin for a more youthful appearance and offers longer-lasting results than most dermal fillers, up to two years or more in some cases. JUVÉDERM VOLUMA XC also includes a topical anesthetic, provides almost immediate results, and can often be performed during a lunch break. Recovery is usually minimal and similar to that of BOTOX Cosmetic and JUVÉDERM. Patients seeking to prolong the benefits of this treatment should consider occasional repeat injections from our skilled practitioners.
Kybella®

KYBELLA® is an FDA-approved injectable designed to reduce the appearance of submental fullness (often referred to as a "double chin") with long-lasting results. Using a fine needle, this solution is carefully injected into targeted areas under the chin where stubborn fat has accumulated. Composed of deoxycholic acid, KYBELLA can destroy fat cells in the submental region, offering patients a nonsurgical option for addressing this common concern. Treatment usually only takes about 15-20 minutes, and most patients are able to resume their daily activities immediately afterward. Results should gradually become apparent over time as the broken down fat cells are eliminated through the body's natural processes. Some minor to moderate swelling and/or bruising may occur in the treated area, but these side effects typically subside within a few days. Depending on your specific needs, multiple treatment sessions spaced approximately one month apart may be necessary. Once ideal results have been achieved, retreatment is generally not needed.
Aquagold® Fine Touch™ Micro-channeling

Designed to evenly and distribute a customized blend of cosmetic injectables such as BOTOX Cosmetic and HA-based products (like those in the JUVÉDERM family), AQUAGOLD® Fine Touch™ is a sterile, single-use device featuring 20 tiny stainless steel needles plated with 24-karat gold. AQUAGOLD can treat larger areas in less time than the traditional syringe method, and each of its needles are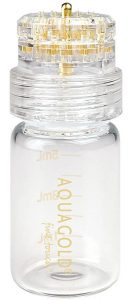 smaller than a human hair in thickness. Most patients report little to no discomfort during treatment—often likening it to the feeling of a cat's tongue, but stronger. Additionally, AQUAGOLD's gold plating minimizes any chance of allergic reaction or irritation.
AQUAGOLD delivers product at a consistent depth just below the skin, making it an ideal treatment for individuals seeking a refreshed and revitalized look prior to a wedding or other major event. The micro-channeling effect of the tiny needles also helps encourage collagen production, which can further enhance outcomes. Treatment usually only takes about 30 minutes, and results typically last about 2-3 months.
Contact Advanced Aesthetic Surgery
If you have additional questions about BOTOX® Cosmetic, JUVÉDERM, and JUVÉDERM VOLUMA™ XC, or if you wish to schedule a consultation with Dr. Lintner, please contact us today.