Breast Augmentation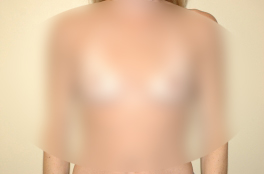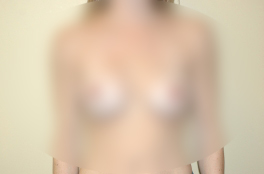 BeforeAfter
Advanced Aesthetic Surgery offers residents of the Atlanta and Marietta area world-class breast augmentation (or enlargement) performed by a compassionate doctor. Following this introductory section, our breast enlargement surgeon, Dr. Thomas Lintner, has provided a document with his thoughts on breast augmentation to give you a more in-depth look at breast implants.
Dr. Lintner does not employ a "bigger is better" approach to breast augmentation. He wants his patients to have breast implants that fit their body. As a caring surgeon, Dr. Lintner bases his breast enlargement recommendations on an individual's needs and on achieving a natural look.
When planning for breast augmentation surgery, patients must consider placement and size of their breast implants. Dr. Lintner will review the advantages of placing breast implants under the muscle instead of over the muscle. He also wants patients to be aware of the possible incision locations when deciding on breast enlargement.
Many patients are concerned about complications and recovery time for breast enlargement. Aware of these concerns, Dr. Lintner reviews possible complications with all of his breast augmentation patients prior to surgery. Dr. Lintner will also discuss the possibility of combining your breast surgery with a tummy tuck or liposuction if appropriate.
Additional Information on the Breast Augmentation Procedure
Benefits of Breast Augmentation
Women in good health who wish to have fuller and/or more symmetrical breasts that are proportionate to their body type are considered ideal candidates for breast augmentation. Depending on their unique wants and needs, individuals who qualify as candidates for this procedure can benefit from the procedure in a number of ways, such as:
Increased breast size and volume
Improved breast symmetry
Post-breastfeeding volume loss can be restored
Repositioned nipple/areola
More self-confidence
Additional clothing/fit options
During your consultation, Dr. Lintner will ask you to discuss your individual concerns, allowing him to create a customized treatment plan that can best address your aesthetic goals. In some cases, Dr. Lintner may recommend combining your augmentation with a breast lift.
Breast Implant Options
Women are now able to choose silicone breast implants for breast augmentation. Approved by the FDA in November 2006, silicone breast implants create soft, natural looking enhancements.
In January 2011, the FDA released an advisory statement for women with breast implants. The FDA has not changed the status or availability of breast implants and has reaffirmed that the devices are safe and effective. Please click here for more information. We will continue to follow this story and provide more information as it comes to light.
FDA data shows no correlation between silicone breast implants and disease. Potential long-term complications include leakage and the hardening of the implant pocket; however, these conditions are rare. Dr. Thomas Lintner places such a premium on patient safety that long after his patients are healed and back to normal, he continues to see his patients annually, free of charge until he retires, for a thorough examination. If any problems are found during these free follow-up visits, they can be diagnosed and treated quickly.
Learn More About Breast Implant Options
Breast Augmentation Recovery
After surgery, patients will need a family member or friend to drive them home. Dr. Lintner encourages patients to rest for about an hour after they arrive home, but recommends getting up and moving around shortly thereafter. Patients should avoid strenuous activity for approximately six to eight weeks after surgery. Most patients are able to return to work and their daily activities after about two weeks of recovery. Light exercise may be resumed after four weeks; however, weights and more vigorous exercises should be avoided for six weeks or longer, depending on what type of activity you are doing. When resuming more difficult activities, Dr. Lintner encourages patients to take it easy and ease back into your routine.
Patients often feel tired and sore for a few days after surgery, and will experience a bit of tightness in their chest area. Any mild discomfort can usually be alleviated with medication. Dr. Lintner will provide customized aftercare instructions for each of his patients – adhering to his advice can help ensure you achieve the best possible results and minimize any chance of complications.
Dr. Lintner will conduct follow-up appointments for breast augmentation patients at one week, six weeks, three months, six months, and one year. He also encourages patients to continue to return each year for a complimentary check-up appointment, ensuring any potential issues can be found and addressed as soon as possible.
Contact Advanced Aesthetic Surgery
To learn more about breast enlargement and Dr. Lintner's thoughts on breast implants, read the breast augmentation document that he prepared for you. If you are interested in breast enlargement with breast implants, contact Advanced Aesthetic Surgery to schedule a consultation.