Questions to Ask Your Plastic Surgeon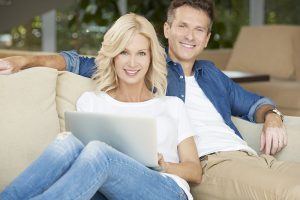 When considering plastic surgery, it is just as important to conduct thorough research about the procedure(s) you are interested in as it is to find a plastic surgeon you are comfortable with. Dr. Lintner strongly urges anyone who is thinking about cosmetic surgery to take the time to schedule a consultation with multiple qualified plastic surgeons in their area. A one-on-one consultation with your potential plastic surgeon is an opportune time to ask questions, get to know them, and ultimately decide if they are a good fit for you (and your aesthetic goals). To assist with your research, we have provided some helpful questions for you to ask:
Are you certified by the American Board of Plastic Surgery?
How frequently do you perform the surgery I am interested in?
May I view before-and-after photos of previous patients?
Am I a good candidate for the procedure?
What type of results can realistically be achieved with this procedure?
Are there any specific instructions I will need to follow in order to prepare for surgery?
Will the procedure be performed at a hospital?

If not, is your surgical facility accredited by the AAAASF (American Association for Accreditation of Ambulatory Surgery Facilities)?

Who will administer my anesthesia (if applicable), and what type will be used?
How will you customize the procedure to meet my individual needs and goals?
What are the potential risks associated with this particular surgery?
How are risks/complications addressed?
What can I expect during recovery?
What type of care is available to me after treatment?
Can you provide a cost estimate for the procedure(s) I am interested in?
Hopefully, these questions can aid you in finding a plastic surgeon you can trust—however, if you have more questions beyond what is listed above, please do not hesitate to ask. The doctor should have an open and honest conversation with you and fully address any questions or concerns you may have. If you are still unsure about the surgeon you are meeting with, it is probably a good idea to continue your search for a plastic surgeon you are more comfortable with.
If you would like to schedule a consultation with Dr. Lintner, please contact Advanced Aesthetic Surgery today.