Meet Dr. Thomas Lintner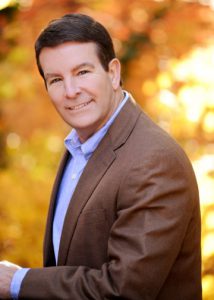 Serving residents of the north metro Atlanta area, including Marietta and Woodstock, plastic surgeon Thomas Lintner prides himself on providing personalized attention to each of his patients. Health, family, and education form the strong foundation for both his plastic surgery practice and his whole outlook on life.
Dr. Thomas Lintner does not just want to be your plastic surgeon; he wants to be a trusted consultant. Rather than trying just to make a profit, he would prefer to educate you on the procedure that will give you "the most bang for your buck." A firm believer in honesty, Dr. Lintner will even advise you if a cosmetic procedure is unnecessary.
Dr. Lintner wants to be accessible to you. He does not believe that you should have to go through an answering service to communicate with him, so he provides his personal cell phone number to all of his patients.
Getting to Know Thomas B. Lintner, MD, FACS
After graduating with honors from Georgetown University in Washington, D.C., Dr. Thomas Lintner received his medical degree from Emory University School of Medicine. He continued his general surgery and plastic surgery residency programs at Emory, which is considered one of the premier programs for plastic and reconstructive surgery in the country.
Dr. Lintner has written numerous articles and has given presentations in specialties of both general and plastic surgery. He has also been published in national journals of medicine and surgery.
Dr. Lintner enjoys educating both the public and his peers and has lectured extensively, most recently on ways that patients can protect themselves from "fad" plastic surgery procedures. Dr. Lintner knows which procedures work well and which do not. His personal philosophy on plastic surgery is to provide the utmost in patient education and treatment while offering procedures that actually work.
While sailing is one of his favorite past times, he considers his greatest accomplishment being Dad to his sons, and he has four. His oldest, a Furman University graduate and technical writer with Jackson-Spalding in Atlanta, recently married and Tom is so proud there is now a daughter-in-law in the mix. His second, a University of Colorado alum, has breezed through his first year at Ole Miss Law. His third son was recently commissioned as an officer in the United States Army after graduating with honors from the Citadel. And his youngest, who is by the way, the tallest, begins high school this fall. Dr. Lintner resides with his wife, Liz and their two dogs in Marietta. He is an active member on staff at Wellstar Kennestone Regional Hospital, where he served as Chief of Plastic Surgery in 2005. He is also member of the Cobb County Medical Society. When he's away from the office, he can usually be found in his backyard or at sporting events at The Walker School. Or on a sailboat…in the BVI's.
Dr. Thomas Lintner's Board Certifications and Society Memberships
Member of the American Society of Plastic Surgeons
Member of the American Society for Aesthetic Plastic Surgery
Fellow of the American College of Surgeons
Board Certified in Plastic and Reconstructive Surgery
Diplomat of the American Board of Plastic Surgery
Board Certified in General Surgery 1989-2000
Member of the Cobb Medical Society
Member of the Georgia Society of Plastic Surgeons
Member of the Medical Association of Georgia
Member of the Jurkiewicz Society of Plastic Surgeons
Procedures Offered by Dr. Lintner
Dr. Thomas Lintner is proud of the numerous plastic surgery procedures he offers. Below is a quick glance at some of the surgeries and treatments offered by Dr. Lintner and his staff at the cosmetic surgery practice of Advanced Aesthetic Surgery.
See for yourself how personable, honest, and talented Dr. Thomas Lintner truly is. Contact Advanced Aesthetic Surgery today for a consultation with this reputable plastic surgeon.
To learn more about Dr. Thomas Lintner and his skill as a cosmetic surgeon, view the results of some of his plastic surgery patients in our before-and-after photo gallery. For more insight, check out our Current Events page.