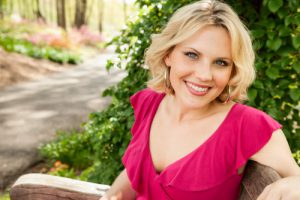 Time affects us all, though not always in the same ways. One of the most common areas for women to experience aging is in the appearance and position of their breasts. Gravity, childbirth, breastfeeding, and weight loss also can contribute to the change in shape, volume, and location of the breasts and nipples, and many of our patients desire a return to a firmer, more youthful silhouette. However, not everyone wishes to utilize breast implants to achieve this goal.I provide each of my patients with customized procedures, depending on their preferences and needs. This includes breast lift surgery with or without breast implants.
When using breast implants in any procedure, including breast augmentation, breast lift, and breast reconstruction, the goal is to increase the size of the breast and, in some cases, enhance the shape. Many women undergoing breast lift surgery are happy with the volume of their breasts; they simply desire to restore their appearance to what it was when they were younger. Furthermore, if the individual has enough remaining tissue, usually there will be no difficulty in creating an aesthetically pleasing shape (eliminating the need for a breast implant). Depending on the patient, I can typically reduce excess or loose skin, lift the breast, and reposition the nipple while maintaining a youthful shape. It is important to note that a breast lift without implants can potentially require longer or additional incisions; however, with strategic incisions, I do my best to minimize visible scarring as much as possible.
For more information about breast lift surgery without implants, or if you wish to schedule a consultation with Dr. Lintner, please contact our office today.