Skip to main content
Home|Breast Surgery|Breast Implant Removal
Breast Implant Removal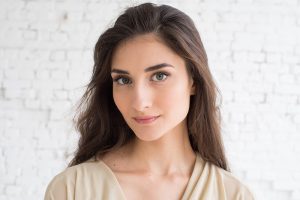 Although breast augmentation is an incredibly popular cosmetic procedure with a high satisfaction rate, some women eventually want to have their breast implants removed without replacement. This could be due to a variety of reasons, whether cosmetic or medical in nature. At Advanced Aesthetic Surgery, our board-certified plastic surgeon, Dr. Thomas Lintner, is experienced with helping these individuals address their concerns by removing their silicone or saline breast implants and ensuring an aesthetic outcome with which they are happy.
What Are Common Reasons for Breast Implant Removal?
The decision to undergo breast implant removal, also known as explant surgery or explantation, is very personal and may be motivated by different factors. Common reasons that women seek implant removal include the following:
Want to exchange their implants for a different type, shape, or size due to cosmetic reasons.
No longer want implants and want to return to their natural breast structure.
Are concerned about a complication, such as an implant rupture, deflation, or capsular contracture (scar tissue hardening around the implant).
Worry they are at risk of developing a health condition, such as Breast Implant-Associated Anaplastic Large Cell Lymphoma (BIA-ALCL). This is an extremely rare form of non-Hodgkin's lymphoma that has been linked to the capsule around certain types of breast implants.*
*As of July 2019, Allergan® has recalled its textured breast implants after research found they were linked to a higher rate of BIA-ALCL. The FDA does not recommend patients with the recalled implants get them removed unless symptoms are present.
What Is En Bloc Capsulectomy?
Dr. Lintner typically performs breast implant removal using the en bloc capsulectomy technique, also known as a total capsulectomy. A capsulectomy involves removing the entire capsule that forms around the implant. When this is performed "en bloc," the implant remains inside the capsule as it is removed. This is especially beneficial for those with a ruptured implant, as it ensures any fluid that has leaked remains inside the capsule while it is completely removed. En bloc capsulotomies are also the preferred method of implant removal for patients showing symptoms of BIA-ALCL.
What Can I Expect After Breast Implant Removal?
The recovery from breast implant removal will slightly differ for each patient based on the details of their procedure and how their body heals after surgery. Most patients can return to their normal routine within one week, including going back to work. If surgical drains are placed to prevent fluid buildup, these are typically removed in the first two weeks. Patients should wear compression garments during their initial recovery to help control swelling and optimize their recovery. To ensure a smooth healing process, exercise and other strenuous activities should be avoided for about six weeks after implant removal. Dr. Lintner will provide more details about what to expect in the recovery, including personalized post-operative care instructions.
I had an incredible experience with Dr. Lintner and his entire team. They truly were incredible and made the entire process a seamless process. I highly recommend them to everyone!Zoe
How Much Does Breast Implant Removal Cost?
Breast implant removal costs an average of $2,566, as noted in the 2018 statistics from the American Society of Plastic Surgeons. This estimated total includes the surgeon's fee and does not account for related fees like anesthesia, surgical facility, prescriptions, and potential medical tests. Other factors that may influence the cost of your implant removal surgery include the expertise of your plastic surgeon, geographic location of the practice, and complexity of your procedure.
Our team at Advanced Aesthetic Surgery will provide you with a quote based on the information and surgical plan established in your consultation. If you are interested in breaking your total cost into smaller monthly payments, financing options are available to make paying for your procedure more manageable.