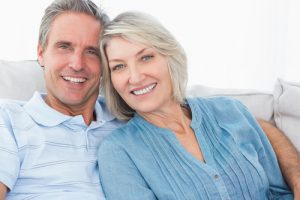 In Part One of our three-part blog series, Dr. Thomas Lintner discussed how to know which facial rejuvenation procedure is right for you. In today's post, he will be comparing the benefits of surgical vs. non-surgical facial rejuvenation methods.
For facial rejuvenation, there are two major options: surgical or non-surgical. While there are benefits to each, some patients wonder if perhaps they can use non-surgical methods to avoid the time and money that must be invested in a surgical procedure. Depending on your age and how well you have taken care of your skin over the years, you might be a good candidate for non-surgical facial rejuvenation with dermal fillers and/or BOTOX® Cosmetic. In fact, some older patients who have protected their skin well might be able to achieve the look they desire without the need for surgery.
For those whose cosmetic needs are a bit more extensive, surgical facial rejuvenation – such as a facelift, brow lift, or eyelid lift – will often be the best option. Should this be the case, cosmetic injectables can still be utilized in combination with surgery to help enhance the ultimate results. It is also important to note that if an individual is not healthy enough for facelift surgery due to a medical risk factor such as a cardiac condition, cosmetic injectables can still be a good alternative for facial rejuvenation.
Check back to our blog soon for the final installment of our three-part facial rejuvenation series. In our next post, Dr. Lintner will explain how a mini facelift can be advantageous for some patients.