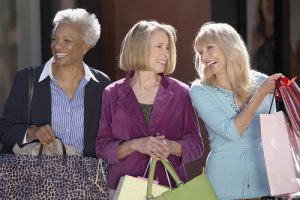 In our last post, Dr. Thomas Lintner outlined some key benefits of surgical and non-surgical facial rejuvenation techniques. In the third and final installment of our blog series on facial rejuvenation, he will explain the mini facelift and who it can benefit.
When considering facial rejuvenation, it is important to identify the areas of your face that you wish to address. Depending on what you are concerned about, you may not necessarily need a traditional facelift. A mini facelift, also known as a mid-facelift, is primarily designed to address the cheek and nasolabial portion of the face. With a traditional facelift, the chin and jawline are also addressed. Because of this, a good candidate for a mini facelift would be someone who does not have loose skin along the jawline (which can often create the appearance of jowls).
To find out which procedure is best for you, I highly recommend scheduling a consultation. In your consultation, I will be able to learn more about your aesthetic goals and can create a customized treatment plan to help you achieve the look you desire. Whether it is a traditional facelift, mini facelift, cosmetic injectables, or a combination of surgical and non-surgical techniques, you are in good hands.
To schedule your consultation and get personalized answers to your questions, please contact us today. I look forward to helping you!