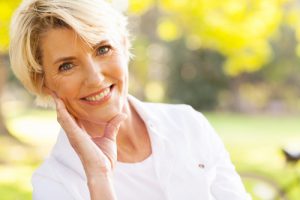 When my patients are concerned about their facial appearance, facelift surgery may be beneficial, but it may not always be the answer. Overall, it depends on which areas the patient wants to rejuvenate, enhance, or augment. When I make recommendations for treatment, I only address the areas of concern the patient has identified – I do not suggest unnecessary or unrelated procedures. I do, however, occasionally recommend procedures that can complement each other. For example, if the patient is concerned about the appearance of their upper eyelids, I might recommend a brow lift in addition to eyelid surgery.
For facial rejuvenation, it is very beneficial to complete a patient consultation. During this time, I will listen to your concerns and ask you about your cosmetic goals. I will assess your area or areas of concern, and help you to find a treatment plan that will be most beneficial to you. To schedule a consultation and get personalized answers to your questions, please contact Advanced Aesthetic Surgery today.
Learn more about facelift surgery and facial rejuvenation in the next installment of our blog series. In part two of our three-part series, Dr. Thomas Lintner will discuss surgical vs. non-surgical facial rejuvenation. Check back to our blog soon for more information.