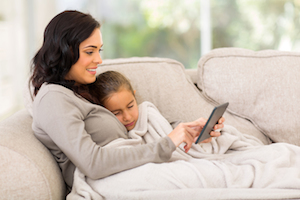 Although each mommy makeover patient is unique, there are some important things to be aware of prior to your surgery. Last week, we reminded you not to feel guilty, and to do your research. Here are this week's mommy makeover tips:
Talk to your children.
For many of my patients, discussing the mommy makeover with their children is a difficult subject, but each patient must remember to do whatever is best for their family. My best piece of advice is to consider what would be most age-appropriate for your child. If they are younger, it is usually alright to say something like, "Mommy is having tummy surgery," and explain that they will need to "be soft" with you. In other cases, it might be beneficial to avoid specifics whenever possible. Patients are also often concerned about how the surgery might affect their young daughters' body images – a very valid concern. If the child is old enough to understand a bit better, you might choose to explain how pregnancy changes the body. The most important thing to for your children to know is that you're going to be alright.
Wait for your implants to drop.
If your mommy makeover includes breast augmentation or a breast lift with implants, it is important to remember that your breasts might appear to be a bit higher on your chest than you expected. When breast implants are placed below the muscle, the muscle spasms for approximately 2-6 weeks, causing the implant to be held higher than it was actually placed. Once the muscles relax, your implants will drop into place.
Check back to our blog next week for the final installment of our three-part series. If you have questions about the mommy makeover, or are interested in scheduling a consultation with me, please contact Advanced Aesthetic Surgerytoday.