How Can I Benefit from Lower Eyelid Surgery?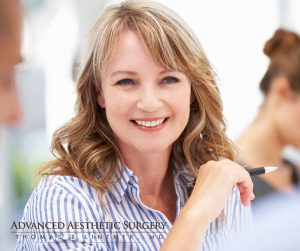 Have you tried everything to get rid of bags under your eyes, but to no avail? Loose skin below the eyes that causes a sagging appearance can be removed with lower eyelid surgery, also known as blepharoplasty. This delicate surgery can also be beneficial for those who wish to remedy a hollowness underneath the eyes. Often combined with upper eyelid surgery for a cohesive and balanced appearance, lower eyelid surgery can help patients achieve a more revitalized appearance. Some patients may also benefit from combining their blepharoplasty procedure with minimally invasive facial rejuvenation treatments such as intense pulsed light (IPL) therapy or microdermabrasion. After lower eyelid surgery, patients typically appear more lively and rejuvenated. This surgery can also help to reduce wrinkles around the eyes.
Although blepharoplasty has risen in popularity in recent years, it may not be the appropriate procedure for all patients. To help determine whether or not you are a good candidate for lower (and/or upper) eyelid surgery, I encourage you to contact my office to schedule a consultation. In your consultation, I can provide you with personalized answers to your questions, discuss your aesthetic goals, and review your medical history to help you decide if blepharoplasty is right for you. If you are not a candidate, I can also assist you in finding another treatment that can meet your individual needs. I look forward to helping you achieve the look you desire!