Am I a Good Candidate for BOTOX® Injections?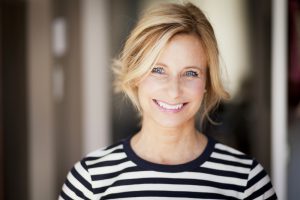 BOTOX® Cosmetic has become a very popular non-surgical option for individuals who want to reduce the appearance of wrinkles and fine lines on their face, so this is a question I hear from many women and men. To determine whether or not BOTOX® injections are the best way to address your specific concerns, I strongly suggest meeting with a board-certified plastic surgeon who has experience with BOTOX® Cosmetic. In a one-on-one consultation with your physician, he or she can assess your unique needs and help you determine if BOTOX® is right for you. Typically, though, most adults in good health with mild to moderate facial wrinkles can be considered good candidates.
BOTOX® Cosmetic could be right for you if you are seeking to reduce the appearance of certain facial lines and wrinkles, including crow's feet and frown lines along the forehead. For patients seeking facial rejuvenation in areas that are not able to be effectively treated by BOTOX® Cosmetic, your doctor may recommend other injectable treatments, such as JUVÉDERM® and/or JUVÉDERM VOLUMA™ XC.
If you are interested in finding out if you are a good candidate for BOTOX® Cosmetic, please contact my office today to schedule a consultation. In your consultation, I will be happy to answer any questions you may have, and help you find the best possible treatment for your concerns.
–Thomas B. Lintner, MD, FACS