Why Actress Ariel Winter is Embracing Her Breast Reduction Scars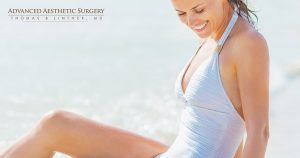 Earlier this year, "Modern Family" actress Ariel Winter was seen walking the red carpet with her breast reduction scars clearly visible. She explained why in a tweet posted on January 31, 2016:
@arielwinter1: Guys there is a reason I didn't make an effort to cover up my scars! They are part of me and I'm not ashamed of them at all. 🙂
On her Instagram account, Winter also wrote, "Embrace all that you are… Scars & everything. Your imperfections make you perfectly you #loveyourself"
All of us at Advanced Aesthetic Surgery applaud Ms. Winter's body-positive messages! Scars are inevitable when it comes to breast reduction surgery, but much like Ms. Winters, most of our patients embrace their scars, knowing the benefits of the surgery greatly outweigh the scars. That said, a skilled and experienced board-certified plastic surgeon should be able to help keep your scars as inconspicuous as possible by employing carefully placed incisions. Closely following your surgeon's aftercare instructions can also help the scars to heal nicely and fade a bit.
If you would like to know more about what you can expect from breast reduction surgery, or are interested in scheduling a consultation with me, please contact Advanced Aesthetic Surgery today. In a consultation, I can assess your unique needs and help you get more specific answers to your questions.